Listings published on Zillow Rental Manager may take up to 24 hours to display on Zillow, Trulia, and HotPads.
You can track the publishing status for your rental on the property card for your listing. Once fully published, you can view your listing on our sites by selecting View on network.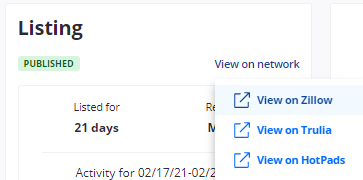 If your listing was declined, you can learn more about why it may not be active here.