Zillow Rental Manager takes scams very seriously and are working hard to stop them from getting on our site. If you suspect that your listing has been posted without your permission, there are a couple things you can do to quickly get the scam listing taken down.
1. Be sure to report the listing on the site that has the scam listing.
For example, on HotPads, there is a "Report" button in the menu selection above the property photos.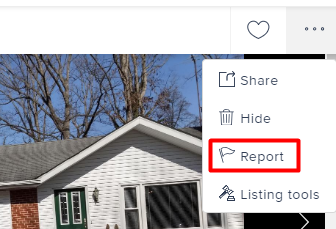 On Zillow, there is a "Report problem with listing" button. Click 'More' in the top right corner of the property page, then click "Report problem with listing".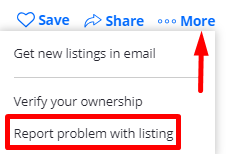 On Trulia, there is a "Report this listing" button under the home features section.

2. Contact Us with the full property address and the issue and we will investigate right away.