Zillow Rental Manager only supports rental listings, but you can use Zillow to post your home for sale.
To post a For Sale by Owner listing on Zillow, first make sure you are logged in to your Zillow profile. Along the top menu, hover over the 'Sell' tab and select 'Post For Sale by Owner.'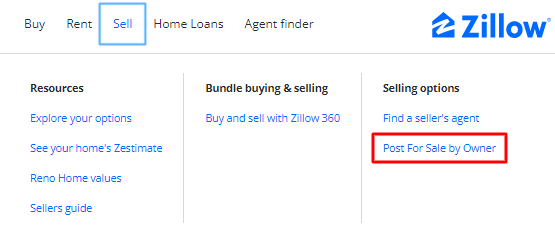 On the next page, fill in your complete property address and press 'Continue.'



You may be given the option to verify the location of your property. If our database has the correct location, select "Yes, it's a correct location." If not, press "No, let me change it." If the location is incorrect, you can use the zoom function as well as the aerial map view in order to select a more precise location. Drag the orange dot to the correct property and then press "save and continue."


Complete your listing by setting a price, uploading photos, adding a listing description, updating your home facts and more.





Finally, scroll down and click to agree to our terms of use and verify ownership.

Select "post for sale by owner" and you're all set.