For listings where the lease builder is available (Alabama, Alaska, Arizona, California, Colorado, Connecticut, Delaware, Florida, Georgia, Hawaii, Idaho, Illinois, Indiana, Kentucky, Michigan, Mississippi, Missouri, Nevada, New Hampshire, New Jersey, New Mexico, North Carolina, Ohio, Oklahoma, Oregon, Pennsylvania, Rhode Island, South Carolina, Tennessee, Texas, Washington, West Virginia, Wyoming) we provide an explainer lease that you can preview.
It includes samples of the document and related legal language included in the rental lease, along with explanations of what that language covers. You can access it by logging in to your Zillow Rental Manager. Select Manage tenants, then select Get started under the Leases section.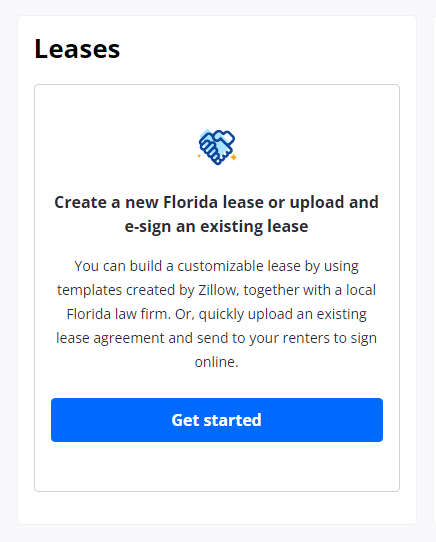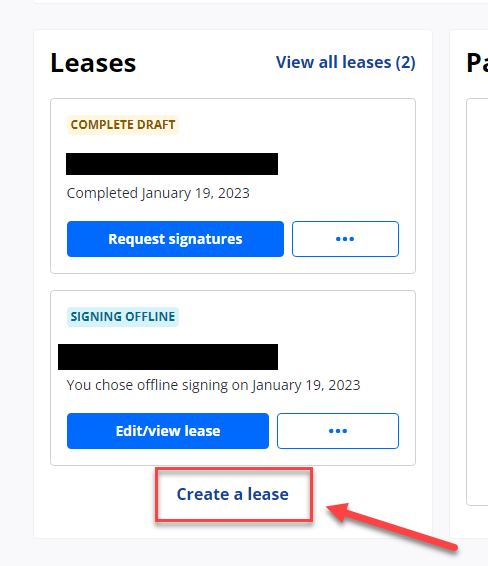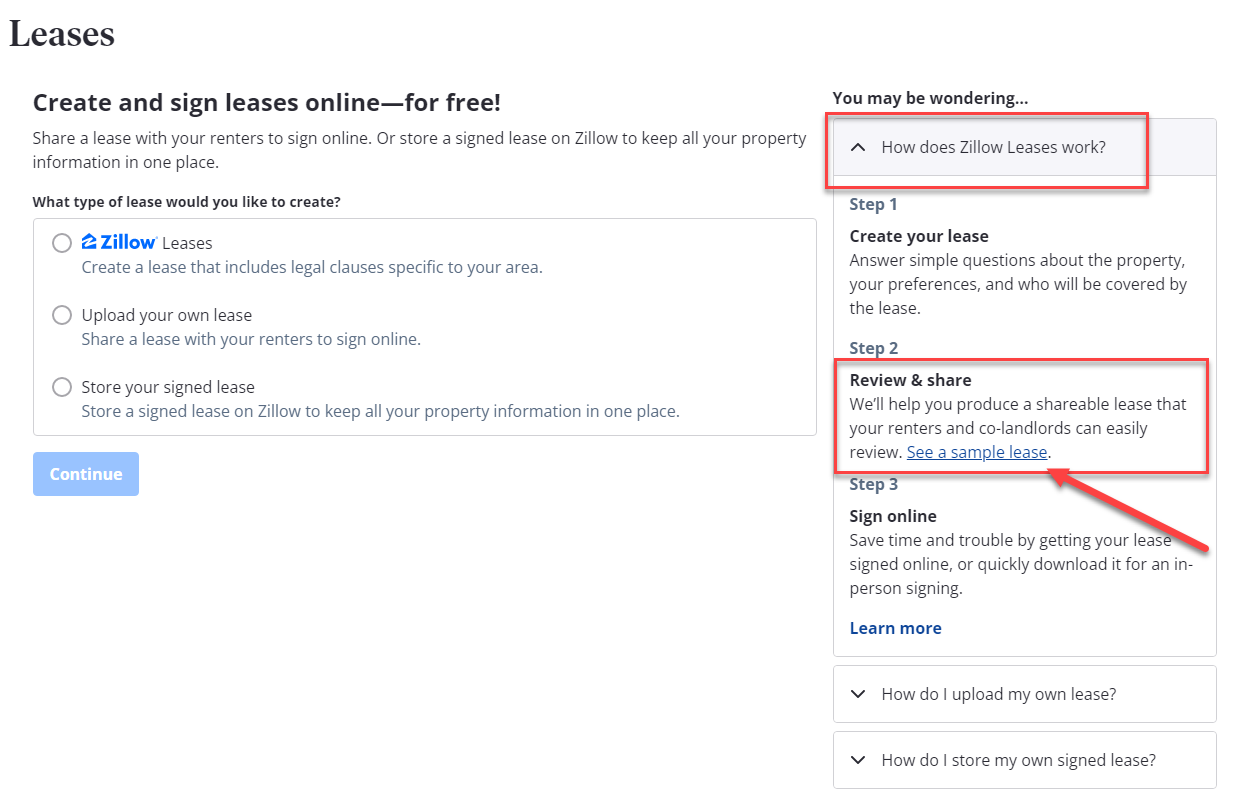 Please note, the sample lease is unique to your specific state you are located in, hence why you will need to go to your account to view it.

We do not have a lease preview for listings where the lease builder is not available.