Rental Protection is lease insurance that covers landlords for situations that other types of insurance don't. For example, Rental Protection covers unpaid rent, which isn't typically covered by homeowners or landlord insurance (check with your insurance provider to confirm).
Rental Protection also covers physical damage to the unit caused by the renter in excess of normal wear and tear that isn't covered by other insurance. This might include excessive damage that a renter causes to the floors, appliances, or walls unless such damage is caused by smoke, fire, or some other peril that is covered under homeowners or landlord insurance.
Rental Protection does not cover damage to the landlord's personal property such as furniture or artwork and does not cover the landlord's liability to third parties, which may be covered under homeowners, renters, or landlord insurance.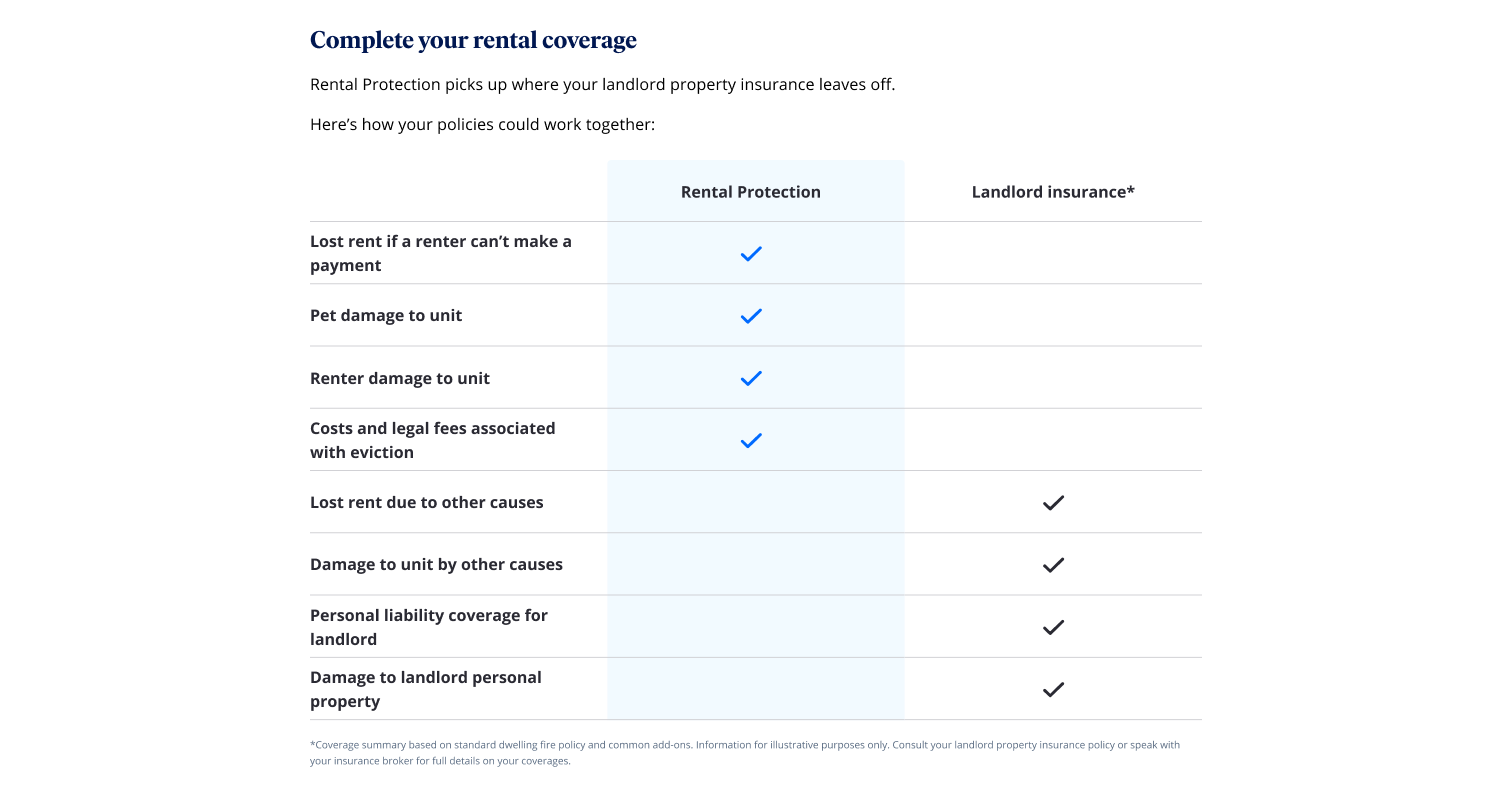 General Disclaimer

Coverage is subject to policy terms, limitations, conditions, and exclusions. Descriptions of coverage are for informational purposes only and do not alter any insurance policy or guarantee any specific price, quote or coverage. For a complete understanding of the coverage available, please review the terms, conditions, definitions, and exclusions of your Rental Protection insurance policy.
002-002-F