The renter can pay the one time fee with a credit or debit card. To pay, the renter will first start an application. They can start an application by clicking Apply now on a listing with the application feature enabled, or as the landlord, you may also send an invitation for renters to apply online.
Send application link

allows you to specify a particular renter's email and directly send an application. If you send a link, but the renter has not submitted the application yet, their invite will appear here.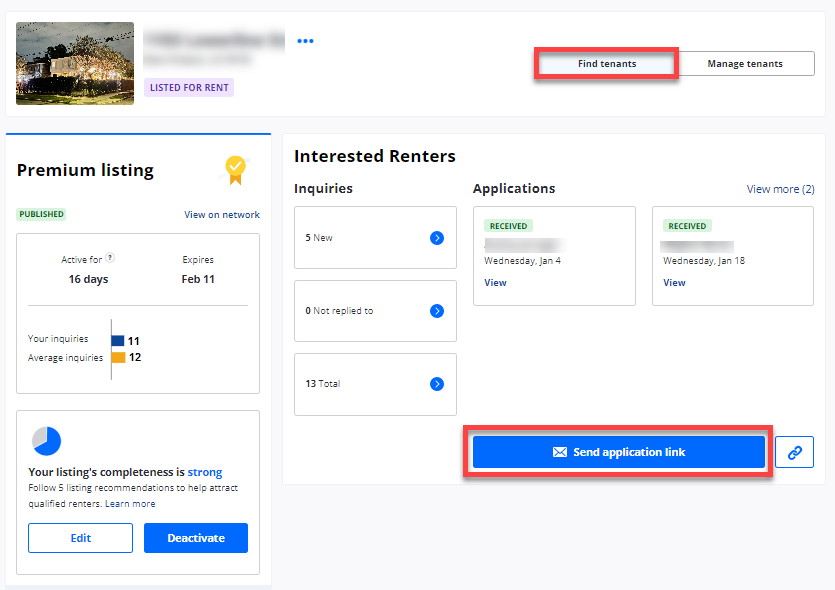 Copy a link

 allows you to paste and share the application link with any renters on any platform you wish. When the renter submits an application, it will appear in your dashboard.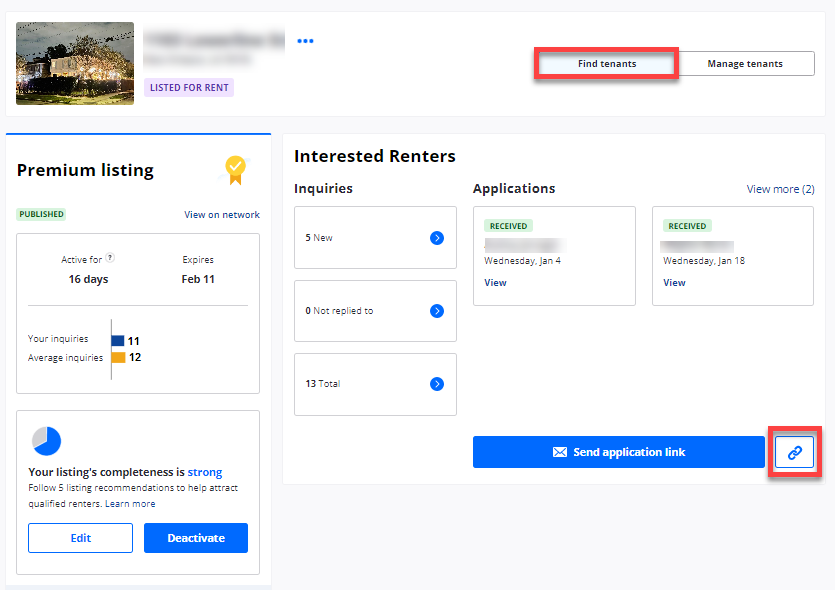 After the renter generates their screening reports, our system will prompt them to make the $35 payment.