First and foremost, renters must always be logged into the Zillow account associated with their payment plan and they can make payments towards their payment plans in 1 of 3 ways.
Renters can make a first payment towards their rent by using the link in the invitation email. Another method is directly through their payment dashboard with the link provided. The third way is through manual navigation to through the renters payment dashboard following the directions below:
Hover above Rent
Click Your Rental
Click Go to Payments
Click Pay now



In the event your renter is redirected to the See how to sign up page and does not see their payment dashboard using the provided links, they will need to log out of their account, refresh the page, and sign back in with the email they originally used to set up payments.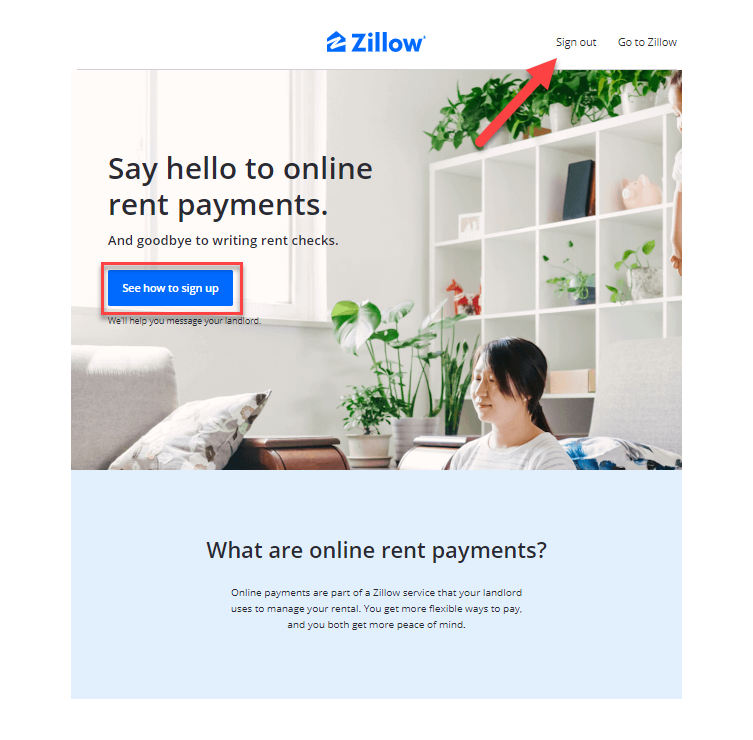 Renters are able to make a payment 10 days before the assigned due date, and any time after the due date has passed.